Eight seniors will be playing their final home games as college hockey players this weekend against Northern Michigan. They will be honored prior to Saturday's game at the Von Braun Center (3:37 p.m. puck drop).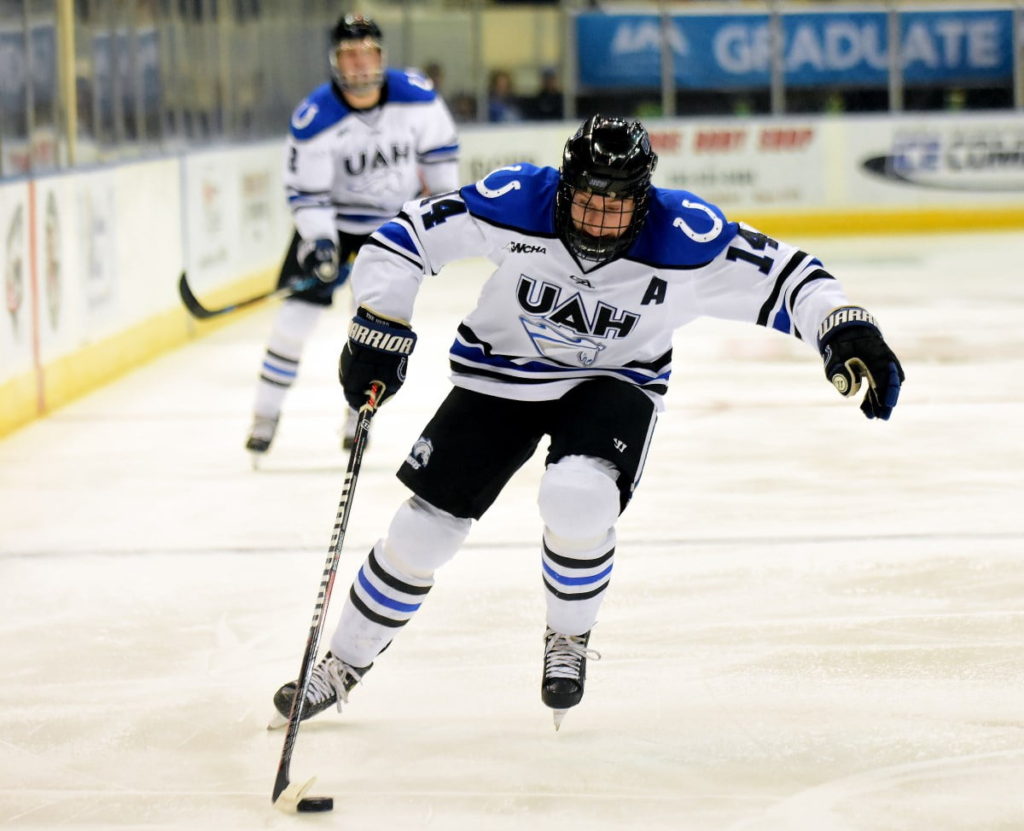 Madison Dunn (Calgary, Alta.) is the active leader in games played for the Chargers with 130. He has 12 goals and 21 assists for 33 points. Dunn was a WCHA Scholar-Athlete in the 2016-17 season.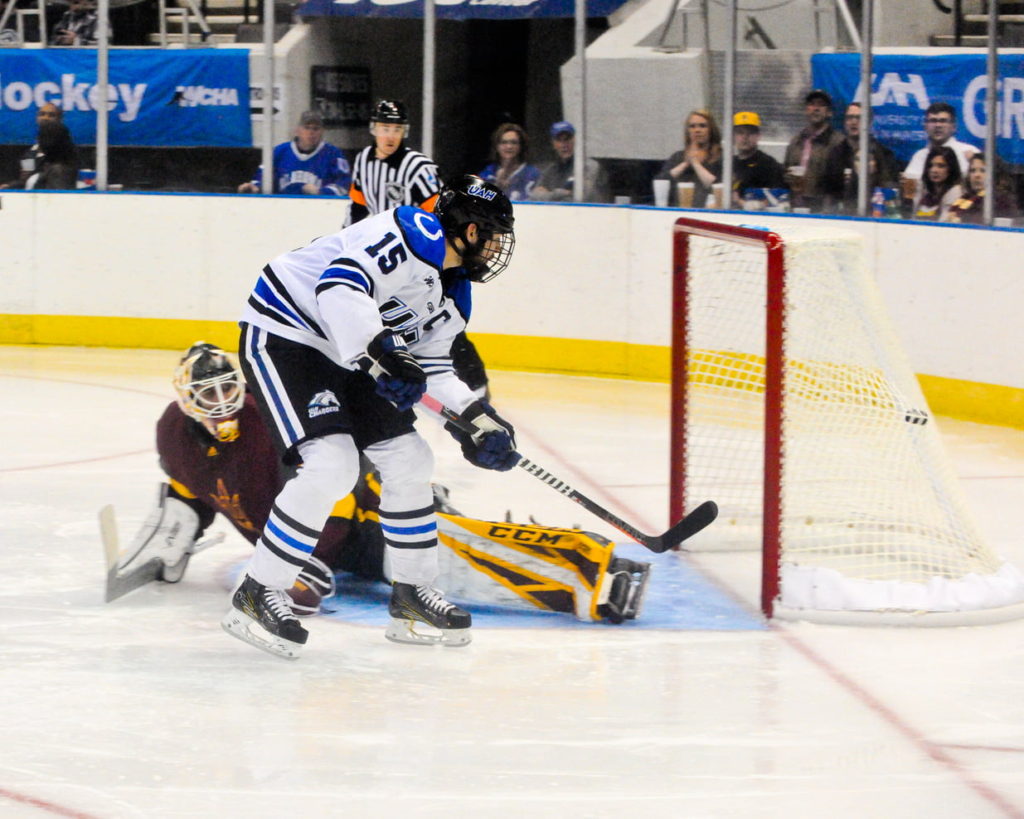 Hans Gorowsky (Lino Lakes, Minn.) has 22 goals and 22 assist for 44 points in 128 games played. Gorowsky, who leads the team in goals with eight this season, is the WCHA Forward of the Month for January. Gorowsky is a two-time WCHA Scholar Athlete and was on the WCHA All-Academic Team in 2017-18.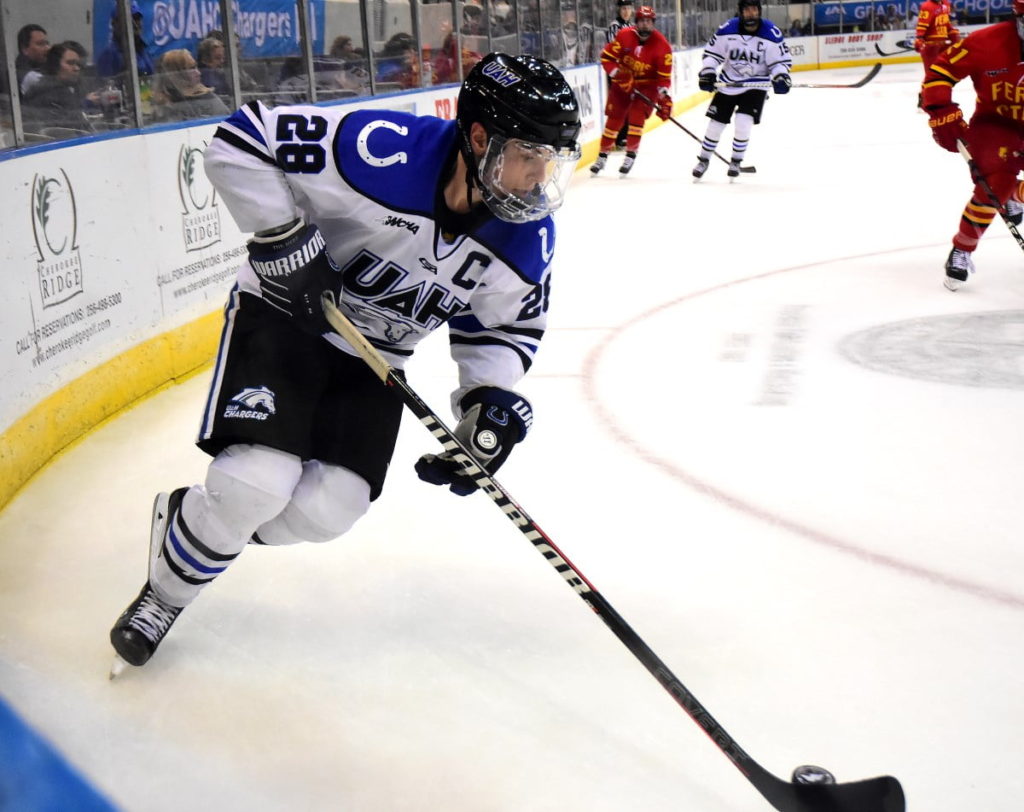 Kurt Gosselin (Brighton, Mich.) is UAH's first all-WCHA player, making the third team in the 2016-17 season as a sophomore. He is a four-time WCHA Defenseman of the Week award winner, and was the WCHA Defenseman of the Month in January. Gosselin has 20 career goals, one shy of tying the school record for defensemen in the modern Division I era. His 56 career points is tied for third on the D-I era list for blueliners.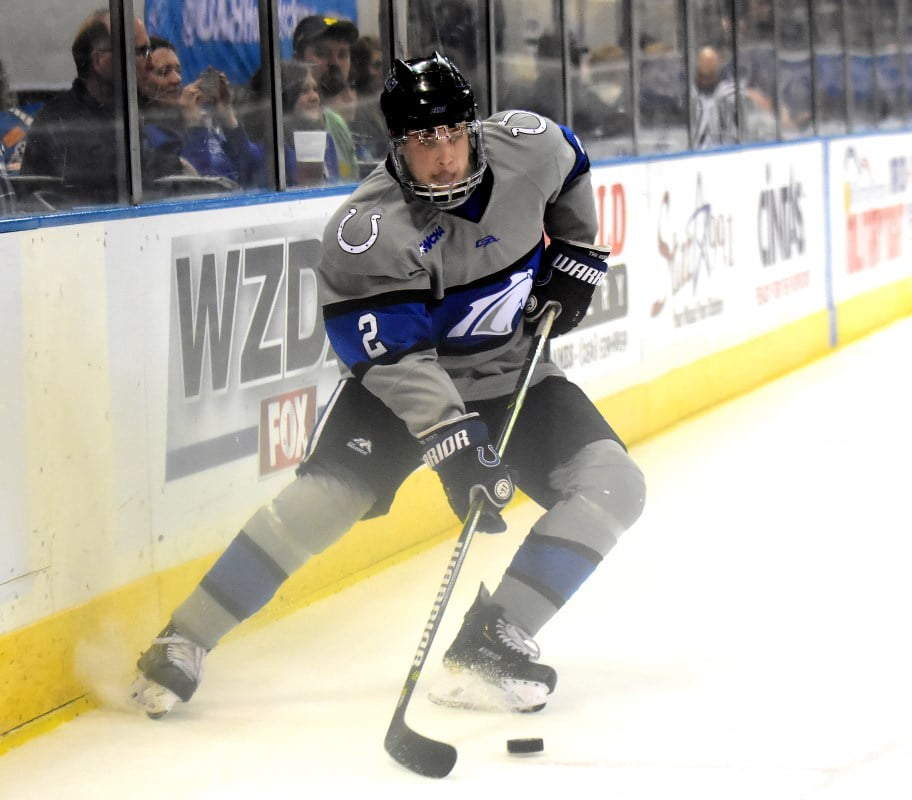 Cam Knight (North Reading, Mass.) is the active team career leader in assists with 39 in 124 games played. Knight has a career-high 63 blocks this season, for a total of 193 over four years. He is a two-time WCHA Scholar-Athlete.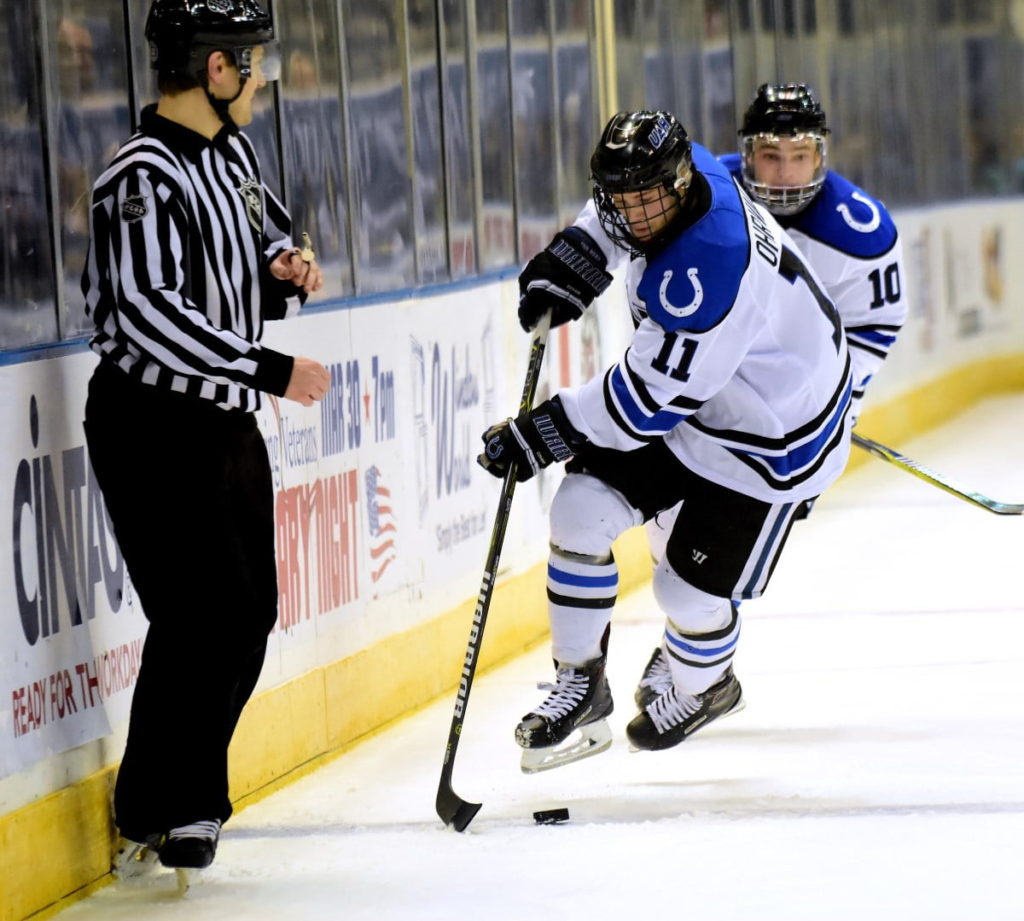 Jesper Öhrvall (Halmstad, Sweden), a graduate transfer, has a goal and eight assists in 26 games this season. He had played the previous three seasons at Rensselaer, where he had eight goals and 14 assists in 88 games.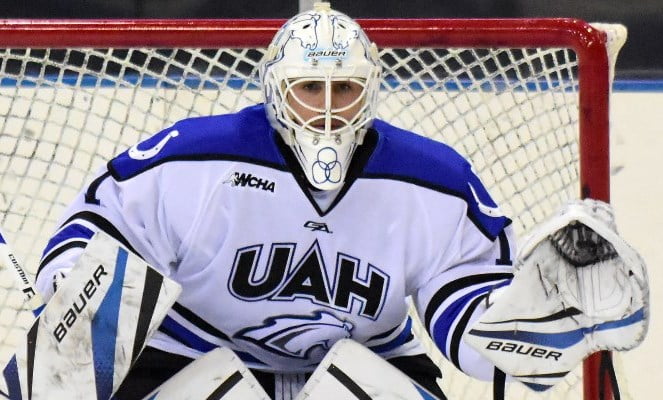 Jake Theut (Washington, Mich.), a graduate transfer, has a 3.84 goals against average and .904 save percentage in 10 starts this season. He spent the previous four years at Northeastern.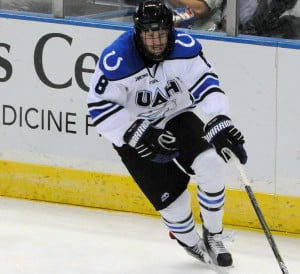 John Teets (Fairbanks, Alaska) has four goals and 16 assists in 97 games. He has played in every game the last two seasons, blocking 84 shots. Teets was a CoSIDA Academic All-District member for 2017-18 in addition to being a two-time WCHA Scholar-Athlete.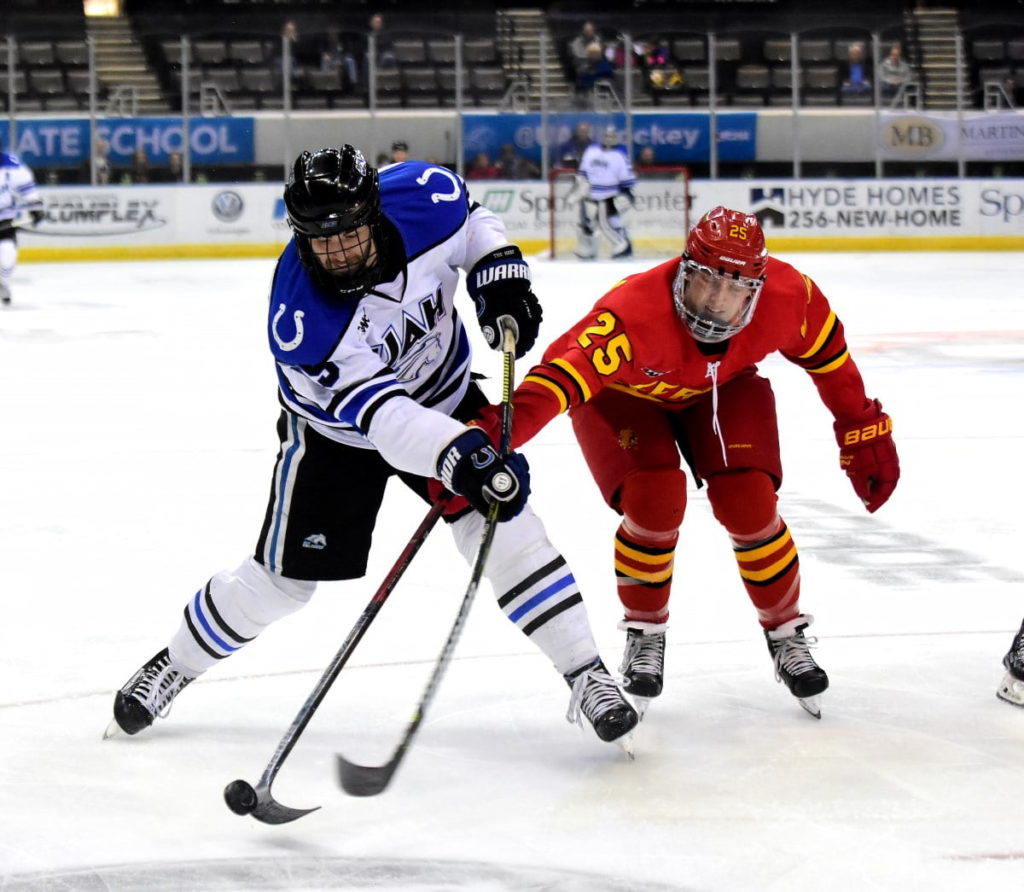 Adam Wilcox (Alpharetta, Ga.) has played in 106 for the Chargers, scoring eight goals and eight assists. He has two goals and three assists this season. Wilcox is a two-time WCHA Scholar Athlete.
Seniors group photo and John Teets photo by Doug Eagan. Other individual player photos by Todd Thompson.