This week will determine if the UAH hockey program can stay alive.
After Friday's announcement that UAH was eliminating the hockey program, reaction has been swift, especially from hockey alumni who criticized the timing and the lack of transparency.
On Monday, after top benefactors spoke with UAH administration, including UAH president Darren Dawson and athletic director Cade Smith, a fundraising campaign has begun in an effort for the Charger hockey to continue.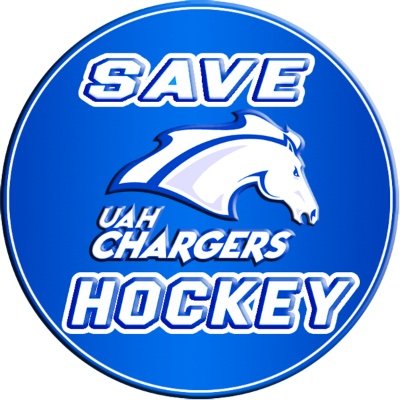 To save UAH hockey, $1 million will need to be raised by 5 p.m. CDT on Friday, May 29 to continue the program.
A GoFundMe fundraiser has been established to raise half of it. If the $500,000 goal is reached, a group of donors willing to cover the remaining balance.
If this campaign is successful, an advisory committee of hockey alumni, local business leaders and major donors would be formed. This committee would advise Dr. Dawson and the athletic department on securing a long-term commitment to hockey at UAH and secure a spot in the new Central Collegiate Hockey Association (CCHA).
If the campaign is not successful, donations will be fully refunded.
For more information, follow the Save UAH Hockey Twitter account at @saveuahhockey.